Welcome
Congrats on getting to the voice over phase of your project! I'm here to bring life to your project and help you get across the finish line with confidence! I am a passionate and dynamic Voice Actor with a broad character range and an approachable geek-dad-next-door conversational tone.

I have...
extensive voice acting training in animation, video games, narration, commercial & promo work

a professional grade home studio, equipment and editing capabilities

a dedication to perfection developed in over two decades of corporate work experience in the financial sector
About
Heya, I'm Josh! I'm a Voice Actor based in Columbus Ohio. For me, Voice Acting is a lifelong passion not followed. After 20 years as a corporate office zombie the pandemic (and working from home) finally gave me enough breathing room to start considering what I really wanted to do with my life when I grow up! So at the age of 41 I decided to finally pursue this passion and so far I'm loving every second of it...I only wish I had started 10 years ago!Additionally I own and operate a large Esports league that I've run since 2010. I'm an avid runner and just ran my 1st marathon in 2021! I love all things creepy, macabre, spacey-wacey/timey-wimey. Lifelong metal head. I dabble in digital art and photography.
| | |
| --- | --- |
| Microphone | Neumann TLM 103 *(As of Dec 2022) |
| Interface | Solid State Logic SSL 2 |
| Recording Space | 6'x7' centrally located & acoustically treated walk-in closet. Includes Gik Acoustic & Primacoustic panels, foam & bass traps. Booth and sound quality/floor reviewed and vetted by Audio Engineers Don Baarns & Tony Wijs. |
| Noise Floor | Raw: -63.10db (Before RX noise removal) |
| DAW | PreSonus Studio One 5 |
| ADR | DaVinci Resolve |
| Cleanup | iZotope RX 7 Advanced |
| Processing | Professional fx-chain for both Studio One & RX created for me by Don Baarns |
| Remote Sessions | Source-Connect Now, Zoom, Skype, Discord & Other (By Request) |
| Connection | 563 Mbps ▼ | 23 Mbps ▲ (Ethernet) |
Neumann TLM 103
Solid State Logic SSL2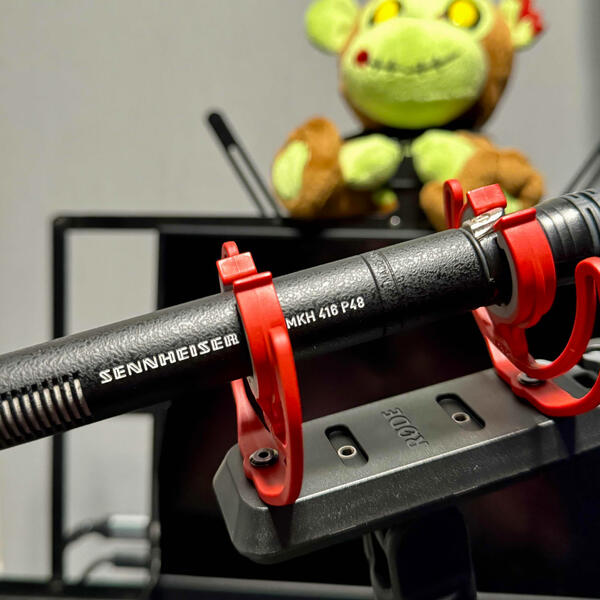 Josh did an AWESOME job of voicing 'Gangster Guy' in my latest Steam Game. Not only did he provide his amazing voice, but he showed professionalism, great communication, and support at all times! It was a pleasure to work with him, and also to give him this recommendation. I hope you consider him for your next project, you won't regret it!!
-NerdyBird Studios November 15th, 2022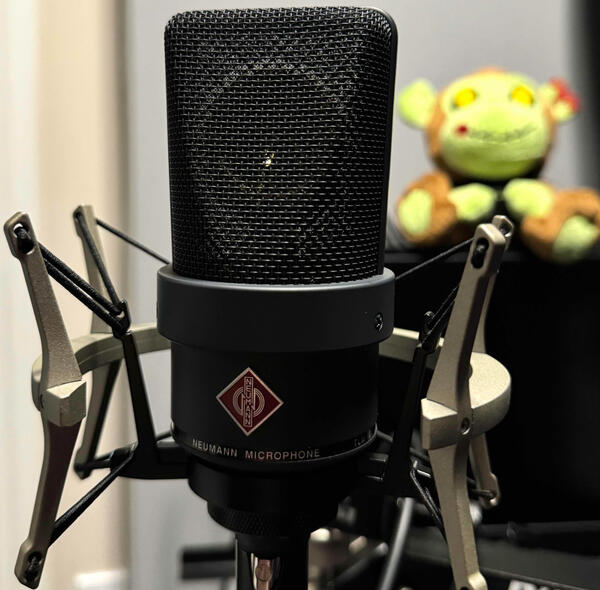 I worked with Josh on the Fallout: New Vegas mod: Race To The Bottom where he voiced the main quest giver Hosea. This was a fairly large role and Josh had a lot of enthusiasm for it! You'll struggle to find anyone else with this level of passion, range and talent! The lines were delivered very quickly and Josh was very receptive to feedback and direction. They brought a character I spent a lot of time writing to life and elevated the material to a level I never expected it to reach all with top notch audio equipment. It was a pleasure working with them and I'd be very lucky to find another VA as enthusiastic to work with in the future!
-cgy95 August 3rd, 2022
"I had the pleasure of managing Josh on a Skyrim mod project. He was remarkably reliable and efficient, often recording his lines well before the established deadlines. His lines were consistently professional, clean and well-articulated. He also proved to be extraordinarily knowledgeable about voice-overs and audio and his recommendations greatly benefitted the project. Overall, I highly recommend him!"
-TheBawb May 28, 2022
Completed Projects Snippets
Voice Acting Credits
Cast Date▼
Character(s)
Project
Client(s)
Link(s)
Jan 2023
Septimus💲
Showstoppers Ring
Opossol
Twitter
Oct 2022
TBA💲
TBA
TBA
TBA
Aug 2022
Theodore Pian💲
The Art of Acting
(Animated Sitcom)
Quentin Strange
TBA
Cast Date▼
Character(s)
Project
Client(s)
Link(s)
Jan 2023
TBA
TBA
TBA
TBA
Jan 2023
TBA
TBA
TBA
TBA
Jul 2022
Vice Commissioner Pierre
Trails in the Sky - English Dub Voice Mod
Sean Paulsen, Jamil Burger & Marcos "Xeno" Molina
Project Page
Apr 2022
Dark Elf Villager
Warden of the Coast (Skyrim)
TheBawb
Nexus Mods Trailer
Mar 2022
Hosea💲
Race to the Bottom
(Fallout New Vegas)
cgy95
Nexus Mods
Trailer
Mar 2022
Sutherside Elder
Warden of the Coast (Skyrim)
TheBawb
Nexus Mods Trailer