Josh Smith
American Voice Actor || Columbus, Ohio
---
Repped by:
https://drive.google.com/file/d/13GBHPpd50beFTlp5qWqHa7o7c33tII83/view?usp=drive_link
https://drive.google.com/file/d/15U2AexeRGmiR59AwP8Yyalwa1dOp8gyz/view?usp=drive_link
https://drive.google.com/file/d/1eHEXgRKo1bH7XOKwC5HDOZ6P9Fk1O_tQ/view?usp=drive_link
Past clients
As heard on...
Welcome
Congrats on getting to the voice over phase of your project! I'm here to bring life to your project and help you get across the finish line with confidence! I am a passionate and dynamic Voice Actor with a broad character range and an approachable geek-dad-next-door conversational tone.

I have...
extensive voice acting training in animation, video games, narration, commercial & promo work

a professional grade home studio, equipment and editing capabilities

a dedication to perfection developed in over two decades of corporate work experience in the financial sector
About
Heya, I'm Josh! I'm a Voice Actor based in Columbus Ohio. For me, Voice Acting had been a lifelong passion not followed. After 20 years as a corporate office zombie, the pandemic (and working from home) finally gave me enough breathing room to start considering what I really wanted to do with my life when I grow up! So at the age of 41 I decided to embark on a journey of self-discovery and pursue this passion...and let me tell you, I'm loving every second of it!!! I only wish I had started 10 years ago!For other hobbies I'm an avid runner and just ran my 1st marathon in 2021! I love all things horror and sci-fi. I'm a lifelong metal head. I dabble in digital art🔗 and photography as well.
Microphone || Neumann TLM 103 *(As of Dec 2022)

Interface || Solid State Logic SSL 2

Recording Space || 6'x7' centrally located walk-in closet, acoustically treated w/ Gik Acoustic & Primacoustic panels, foam & bass traps

DAW || Adobe Audition

Cleanup || iZotope RX 7 Advanced

Remote Sessions || Source-Connect Now, Zoom, Skype, Discord & Other (By Request)

Connection || 563 Mbps ▼ | 23 Mbps ▲ (Ethernet)
Helen Wells Agency
Stephanie Fellon
502-653-6323
(Indianapolis, Cincinnati, Columbus, Louisville, Chicago & Atlanta)
Lau Lapides Co. - MCVO
Lau Lapides
617-333-4567
(Boston)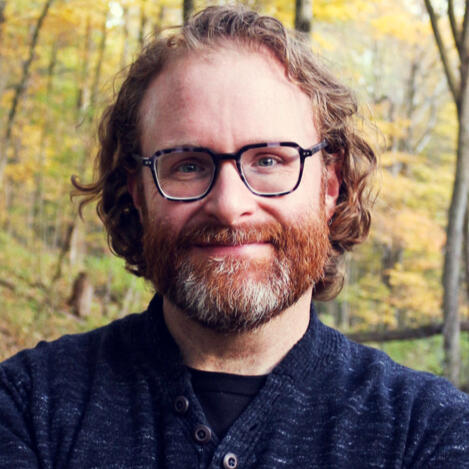 Innovision Talent Agency
619-963-2820
Email
(San Diego)
Commercial Credits
---
---
Character Credits
---
Book of Choyer
---
Cast Date▼
Character(s)
Episode
Link(s)
Mar 2023
Sithaebron, Dragon Lord of Caledor💲
Star Dragons, Forest Dragons, Moon Dragons and Sun Dragons
Youtube
Hear me ~10:17 mins
Mar 2023
Ortan Cassius, Ultramarines Master of Sanctity💲
The Discovery Of The Tyranids & The Battle For Macragge In The First Tyrannic War
Youtube
Hear me ~40:42 mins
Feb 2023
Reiklander soldier💲
Warrior Priests of Sigmar Lore Overview - Warriors of Faith
Youtube
Hear me ~4:38 mins
Dec 2022
TBA💲
TBA
TBA
Nov 2022
Sergeant Otkar💲
THE SKAVEN: 9 Short Stories
& Facts
Youtube
Hear me ~3:53 mins
Aug 2022
Elven Scholar💲
The Mightiest Melee Fighters in Warhammer Fantasy
Youtube
Hear me ~31:57 mins
May 2022
Commoner💲
The Halflings of the Mootland
Youtube
Hear me ~0:45 seconds
---
Fantasy Bound
---
Cast Date▼
Character(s)
Episode
Link(s)
Mar 2023
Figlif💲
NEVERSLEEP NIGHTS: THE DRUID OF GRIMSHORE
Youtube
Hear me at the ~5:18 mins onward
Nov 2022
TBA💲
TBA
TBA
Sep 2022
Nabonidus the Red Priest💲
CONAN THE BARBARIAN: Rogues in the House
Youtube
Hear me at the ~15:00 mins onward
Aug 2022
Taurus the Nemedian💲
CONAN THE BARBARIAN: The Tower of the Elephant
Youtube
Hear me at the ~17:35 mins onward
---
The MODUS Files
---
---
True Vault Escapades
---
| Cast Date▼ | Character(s) | Episode | Link(s) |
| --- | --- | --- | --- |
| Apr 2023 | TBA | TBA | TBA |
| Feb 2023 | Private Davey | The Case of Morgue Mountain | Spotify Apple |
| Dec 2022 | Goon 2 | The Cage Chronicles - S01E10 Eighteen Karat Run of Bad Luck | Spotify Apple |
| Jun 2022 | Ray Bartha & Boris Bartha | The Cage Chronicles - S01E09 Red Flags | Spotify Apple |
| Jun 2022 | Gordon | The Cage Chronicles - S01E08 The Bum Deal | Spotify Apple |
---
Once Upon A Wasteland
---
---
Frontier: Stories from Starfield
---
| Cast Date▼ | Character(s) | Episode | Link(s) |
| --- | --- | --- | --- |
| Aug 2023 | Desmond Vanderlee | S01 - The Pinholes | TBA |
| Aug 2023 | Interviewer | S01 - Elysium | TBA |
| Aug 2023 | Cayden Briggs | S01 - The New Ragnarok | TBA |
---
Power Rangers: The Audio Drama
---
Cast Date▼
Character(s)
Episode
Link(s)
Dec 2022
Soldier 3 (Gamma Team)
S03E04 - The Assault
Youtube
Hear me at ~31:13 mins
---
Better Men Elsewhere
---